We think crafting at Christmas time and involving the kids is a vital part of magical Christmas memories! Here at CraftStash, we have a great selection of over 1000 products to make Christmas themed projects.
On this blog post, we focused on some great ideas you can make with your children or grandchildren during this incoming season. These best Christmas crafts for kids are an easy and affordable activity for the holiday season that we hope you like!
With a little imagination, your kids can personalise a reindeer with a variety of paints, decorative papers, glitter and more!
We think this kit is perfect to start a decopatch adventure! It contains one paper Mache model unicorn, 1 glue, 1 brush and 2 sheets of decorative paper.
If you want to add some sweet decorations to your holiday decor mix, try these super quick and easy to make felt candy ornaments.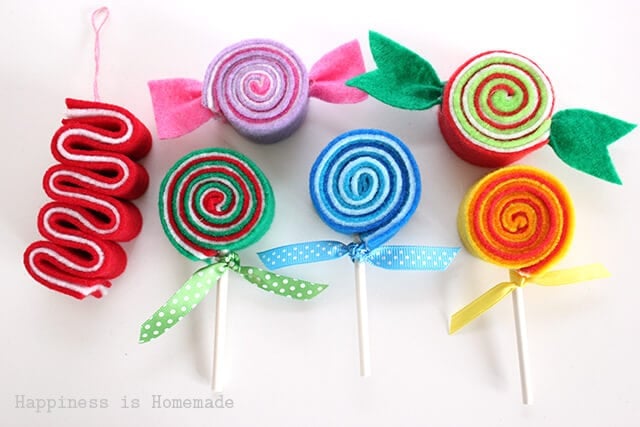 What you need:
Craft Felt, cut into 1″ wide strips (cut lengthwise so that they are as long as possible)
Lollipop Sticks, cut in half.
Step by Step
Layer 3 strips of felt on top of each different, you may use any colour you like. Then, roll up the layered felt, and use a bit of glue to assist preserve it at ease. To complete, trim the ends and glue down all 3 layers of felt.
To create a lollipop, glue a 3″ stick to the bottom of the candy swirl, and add a lovable bow to the stick to complete it up.
For wrapped goodies, take a 1.5″ lengthy piece of felt, pinch it along certainly one of the fast aspects, and fix to both sides of the candy swirl with a dab of hot glue.
The ribbon candy is the easiest to make! Take your layered stack of felt and fold it to create the ribbon shape.
3. 3D Wooden Stag Head from Papermania
What kid doesn't love putting things together and taking them apart Building and construction toys are the ultimate entertainment for children!
We love this kit from Papermania because it's perfect to keep your kids busy and help to develop their creativity. It includes a self-assembly wooden jigsaw puzzle designed to create a fantastic 3D Stag Head.
If your kids love building 3D Wooden projects, we recommend you to check out our fantastic range from Creativ
We are sure you have started decorating for the holidays yet, so let us know what you made in the comment section below!